"Denim has always been an everyday symbol for style" -Rita Kumar
Denim's beauty has always been centered on its versatility as you can feel both comfortable and sexy while wearing it. In fact, no self-respecting fashionista should every go without this archetypal piece of laidback fashion wear. It has proven to be universally flattering and would suit just about anyone regardless of shape and body tape. This quintessential piece of clothing is pivotal to completing any woman's wardrobe, and no woman should ever go without that perfect piece of skinny jeans that flatters her body type well and accentuates her curves. However, a woman should not constrain herself into owning just a single piece of denim clothing. Denim has been known to be incredibly adaptable that it has spanned across many clothing options which a discerning and a true fashionista must have.
From an assorted selection of denim pants such as skinny jeans, boyfriend jeans to dungaree, denim dresses to jackets, must have chambray blouses and so much more, take a gander at this article for the must-have denim collection in your closet. Regardless of whether these denim pieces are wholesale clothing or retail, one thing is for sure: If you do not have them, better update your closet with these denim staples!
1.) Denim Tunic/ Dress
We have seen denim everything so it is only natural that there would be a denim tunic or dress. This denim number is incredibly comfortable, sophisticated and girly. Plus, it is the perfect outfit that combines a casual wear and a hint of girlishness. It is ideal for all seasons, and all you would have to do is some mixing and matching the item accordingly to both occasion and season. It can be your go-to dress for a lunch picnic, a casual breakfast date over even an evening ensemble. This denim staple would never look out of place anywhere and is great for creating that stylish, chic and feminine look.
2.) Denim Chambray Shirt
What woman does not own a chambray denim shirt? If there is one standard denim piece, your closet should have apart from the renowned skinny jeans. This top is an essential piece as it works however it has been styled. Shredded, oversized, patch worked, beaded or even classic button-ups, Chambray shirts are lauded for their versatility and adaptability to any style. There are innumerable looks to sport with just one chambray shirt–you can wear it as a cardigan paired with your favorite sleeveless top or completely buttoned up with your standard white jeans. However you choose to style them, you are always guaranteed a polished and sophisticated look.
3.) Skinny Jeans
Without a doubt, a pair of skinny jeans is the epitomic piece for anything denim. In fact, this should definitely be your number one must-have among other denim. If you have pairs of these in your closet, then you might never need to get another pair of jeans in another style. These jeans are the perfect example of a denim style that is so incredibly versatile that it can be worn in a multitude of ways. Have it in primary colors such as black and blue and go bolder with brighter colors such as yellows, reds, and pinks. Pair these jeans with lighter tops such as subtle and straightforward white tops with fewer accessories to tone the vibrancy of the color down and achieve a more balanced look.
4.) Denim Jacket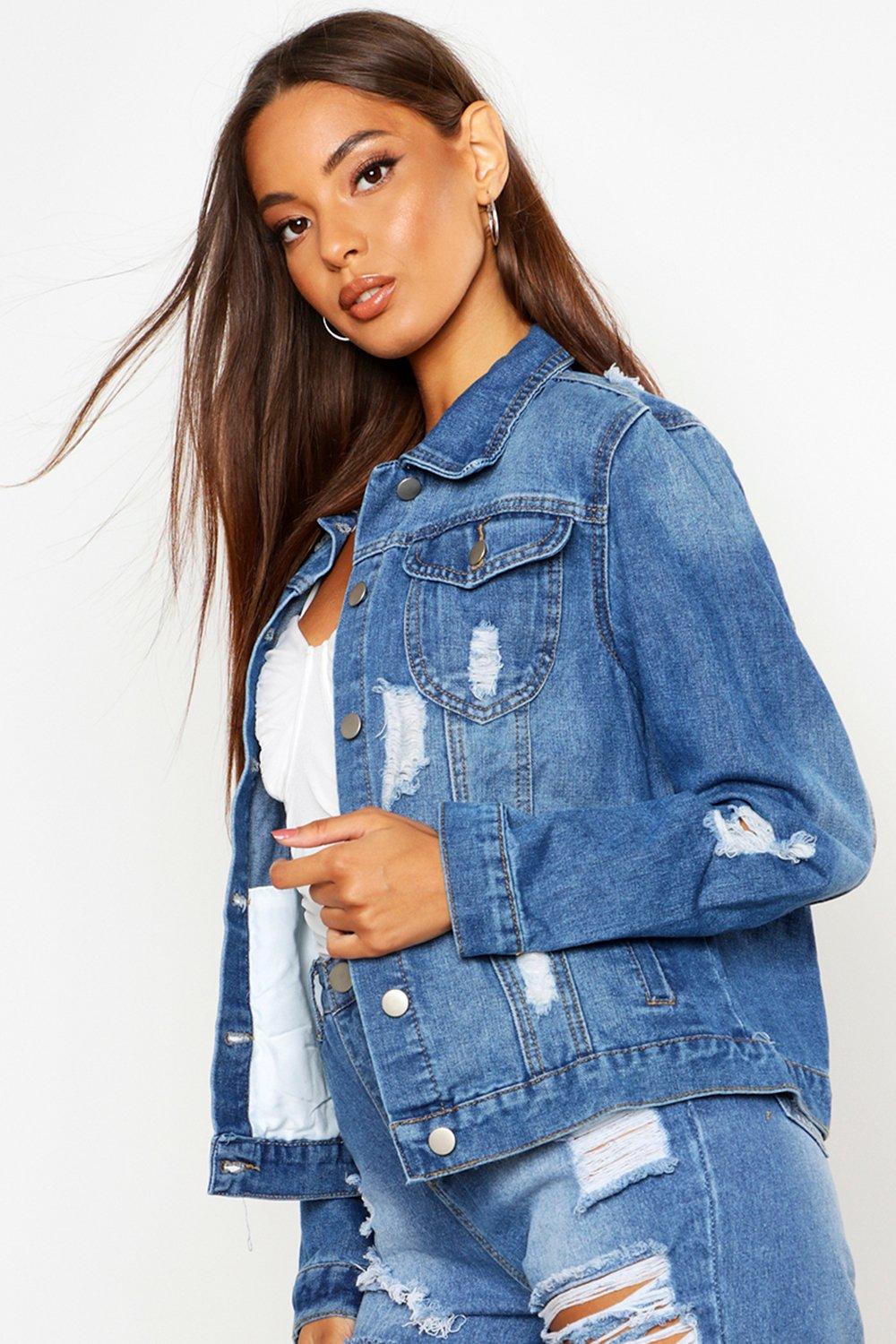 This is one classic wardrobe staple that every woman should have as it can worn with literally anything. Despite its very casual and laidback look, the denim jacket can actually be dressed up a bit–depending on how you style it and if you need to tone down your dressy outfit, the addition of one can indeed work wonders. Depending on the jacket's size, you can change the entire vibe of your ensemble. Classic oversized denim jackets can be draped over shoulders for a sophisticated finish while fitted and cropped ones are perfect for skirts and dresses as this elongates your legs and raises your waist. Considered as one of the most fashionable denim articles of clothing, you should never miss having one in your closet.
5.) Dungaree or Denim Overalls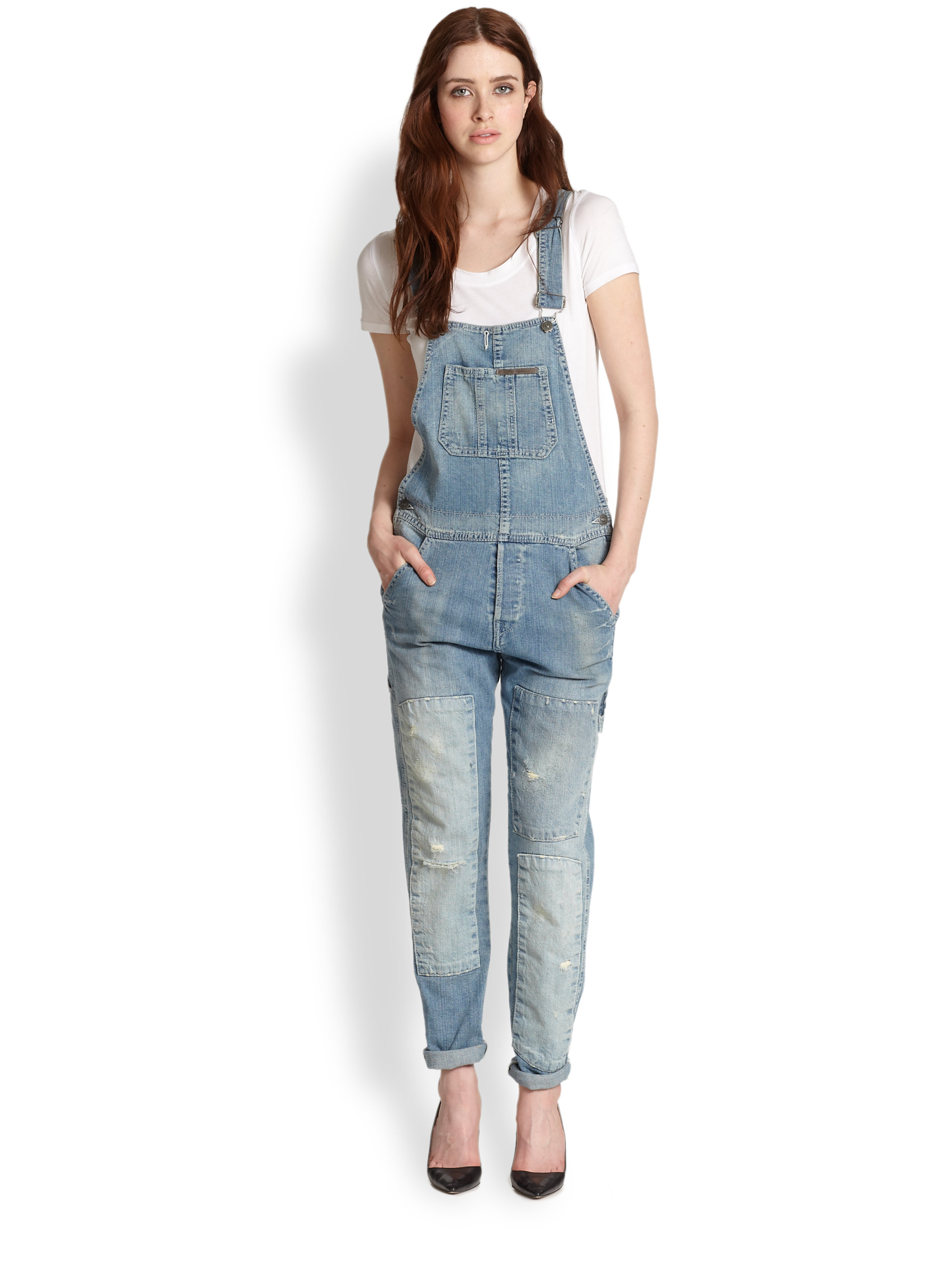 It may seem so nineties or something you used to wear as a pre-teen in the nineties, but denim overalls or dungarees have been making trendy waves recently and for good reason: They are the perfect go-to casual outfit. Apart from that, sporting one gives your outfit that youthful and playful touch and can be styled in innumerable ways. Though dungarees are somewhat of a throwback outfit, most designs have been updated and are given a modern look which is perfect for creating that natural, bold and casual look.
6.) A pair of shorts
On a hot summer day, nothing spells comfort and style than a pair of shorts. Regardless of whether your style is casual and laidback or polished, sophisticated and put together, women of all shapes and sizes can never go wrong with a pair of denim shorts, This fashion item comes in different colors, designs and is incredibly comfortable to wear. However, a distinct awareness of which pair looks the best on you would be best in selecting a pair of shorts. Complement your pair of shorts with your favorite pair of sneakers or flats for a casual look or even the classic wedge or pumps for a more dressed-up finish.
7.) Boyfriend Jeans
The boyfriend jeans did not make waves until recently, and when they did they took the fashion world by storm. It may be a bit masculine, but it does have a certain feminine edge to it which can be brought to its full potential if done just right. Experiment with different looks and try dressing it down or dressing it up. Pair them with your favorite tee, your favorite blouse and finish it off with your signature blazer for a classic look. For a more casual ensemble, pair it with a simple white tee and your favorite pair of white sneakers–whichever way you opt to style it, you are guaranteed to rock the look.
Expand your clothing options by adding this absolute must-haves to your closet. Go beyond your standard denim jeans and add dresses, overalls, chambray shirts of the same fabric into the mix for a more expansive wardrobe. Explore and experiment with the new various denim trends in cut, color, and styles!
Image Source, Image Source, Image Source, Image Source, Image Source, Image Source, Image Source