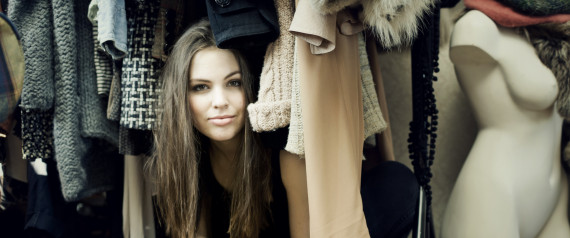 "Fashion has always been a repetition of ideas, but what makes it new is the way you put it together." -Carolina Hererra
Women are known for their love and penchant for fashion and style that more often that not, most women would feel the need to update their wardrobes at least every once a month. Though hoarding innumerable clothes and countless fashion items is not necessarily a bad thing (most especially if you have a steep budget to accommodate this fancy), running out of closet space is. Women are exceptionally notorious for staring into closets filled to the brim with clothing yet proclaiming helplessly that they have nothing to wear. But the reality is, the predicament lies not in the shortage of clothes, but rather in the shortage of clothes they actually want to wear. Unfortunately, most women think that the only way to address this fashion conundrum is to acquire even more clothes but shopping for more should be the last thing you do. What you need to do is pare down the items of your closet to a realistic number of clothing which you know you would be wearing.
Women often need a little encouragement when it comes to letting go of their clothes which is why quite a lot of fashion articles are penned to proclaim and laud the art of minimalist dressing and clothing ensembles. These articles have become rather popular and has been causing quite a stir in the fashion community. Similarly, this article would echo the same advice—that is to eradicate your closet of all the excess clothing and make room only for those that you would wear. But instead of enumerating the fashion items whether wholesale clothing or retail you should be getting rid of, this article will instead give you a set of general characteristics of the clothes you should be tossing out. Make a mental list, take stock, assess the clothes inside your closet and then begin your purging journey.
1.) Clothes that you have in multiples of
While there is nothing necessarily wrong in having at least two or three clothes of the same style (so long as they are in different colors), it is an entirely different story if your closet is overrun and dominated by clothes that are basically just clones of each other. The point of having a closet is to at have a variety of clothes inside them, and frankly if you own five bodycon dresses of different colors, it defeats the point. Take them out and lay then out in your bed. If you find yourself favoring one or two pieces above the others, then you should start thinking about what made these items so different to begin with. Identify what compelled you to buy this piece and realize what your mistake is to hopefully avoid repeating the same mistake.
2.) Clothing you have never used
We have all been guilty of buying clothes we do not necessarily need but looked pretty in the rack at least once in our lives. While we are idly milling about in the mall, sometimes a piece of clothing would just catch our eye and would seemingly beckon us to buy it. We would then wait and wait for the perfect opportunity to wear it until the piece is finally forgotten and when it is remembered, it has been long out of style. Determine why you bought them in the first place—did you think they looked pretty? Was there a sale? Did it make your chest look bigger than usual? In any case, identifying the traits that drove you to buy the piece would help you understand what sort of impulse purchases you should be steering clear from in the future.
3.) House clothes you wear for comfort on your lazy days
In general, house clothes are not a bad thing. Oversized sweaters, T-shirts riddled with holes, too loose yoga pants and the like—these are the things you would never want to wear outside the house. And although every girl should have a handful of them, if it takes too much space in your closet then that is a red flag. However, it would significantly impact your self-confidence and your overall well-being if you got rid of all of your house exclusive clothes altogether and replace them with clothes you can wear in the house as well as out of the house. In this way, you would not only be saving closet space, but are fashion ready even when you are just in the house.
4.) Old clothes that you used to love but now hate
Is there really any point to keeping these items? They may have a tinge of nostalgic feel about them, but other than that, they are really just occupying valuable space in your closet. If you want a closet full of clothes that you know you will love wearing, then perhaps it is time to make peace with your old style habits and learn from them. Additionally, do some reflection as to why you bought these items in the first place—you once loved them, what happened? Were these just passing trends? Did you celebrity idol rock the very same outfit? See if anything clouded your judgment when you bought it before and avoid it from happening again.
5.) Clothes that used to fit
We are all notorious for clinging on to pieces that no longer fit us in the dire hopes that when we finally lose enough weight (or gain enough), we would be able to rock them again. It can be a particular piece that you may have splurged on or as once an integral component of an excellent and stylish clothing ensemble. But all these would be for naught if the clothing piece no longer fits you anyhow. If you are having a hard time letting go of pieces such as these, perhaps selling them or loaning them to a friend would make it much easier.
You might be overwhelmed at how many clothes you have to get rid off when it comes to paring down your closet, and you might feel that you have nothing to wear, but on the contrarty, you actually have more to wear. By paring down your closet, you would not have to needlessly cycle the same outfit every two weeks or so. This is because your clothes are now within sight and you can now easily mix and match them. So, adopt a minimalist strategy—not only as a means of lifetyle, but as a means of organizing your closet as well.